Rising inflation and the threat of recession present economic challenges for businesses, so what finance and business trends can we expect in 2023?
As rising inflation and the threat of recession looms, the financial outlook for 2023 is set to be a mixed one. Businesses across various industries are expected to face economic challenges, highlighting the importance of staying on top of new business trends. Firms will be expected to consider innovating or amending their current operating processes, including addressing the skills shortage, to ensure survival and growth.
Despite the gloomy financial outlook, there's plenty to be excited about. The development and adoption of exciting new technology promise to impact your business in exciting and unforeseen ways. Here, we consider some key trends you should know about for 2023.
Key finance and business trends for 2023
The use of Buy Now, Pay Later schemes, such as Klarna and Clearpay, has seen a huge increase in usage, with people using finance to purchase everything from clothes to takeaways.
Google Keyword Planner highlights increasing search volume for providers of these services during 2022.
As we continue to explore the capabilities and limitations of AI, we expect to see it used in new ways during 2023. There was a 21% increase (10%-31%) in the number of firms using AI to detect fraudulent activities in 2022.
Expect the worldwide skills shortage to continue – 69% of businesses worldwide reported a shortage of skilled workers in 2021. This trend continued into 2022, and with immigration policies restricting the numbers of skilled migrant workers, we can expect the UK's skill shortage to be ongoing.
Streamlined automation
Growing levels of automation has been a long-term business trend, as technological advancements have made machinery and software more available to a wider range of businesses. In 2023, you can expect to see businesses in a range of sectors implement automation in other areas of the company or streamline existing processes.
Given the uncertain economic conditions at present, budgets are likely to be a little tighter during 2023. A thorough appraisal of your business's automation capabilities could be a great way to limit wastage and improve productivity. Investment in improving and streamlining these processes could be crucial to your business's success.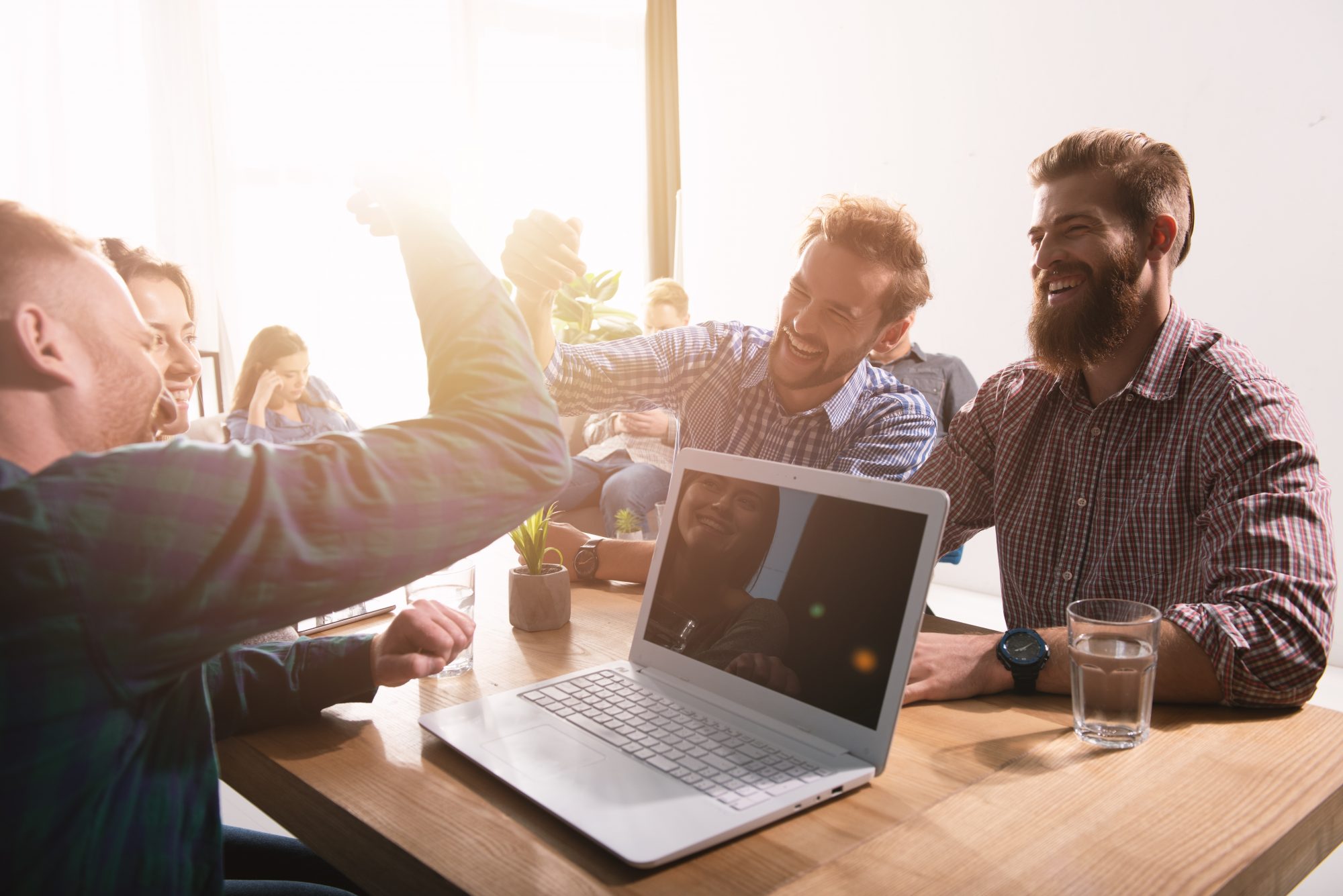 Buy now, pay later?
In previous years, finance agreements have been limited to large-scale purchases such as a car or houses. However, in 2022, we saw an increase in companies offering finance on smaller purchases; companies such as PayPal, Klarna, and Clearpay allow customers to split almost any purchase into interest-free instalments. These 0% finance agreements are available on everything from clothes to Deliveroo takeaways – and are singlehandedly changing customer expectations when shopping online.
Google Keyword Planner reveals that searches for 'Klarna UK' increased by 50% in the final three months of 2022
This business trend is more than likely to continue during 2023 – Google Keyword Planner reveals that searches for 'Klarna UK' increased by 50% in the final three months of 2022, and by 23% compared to 2021. If e-commerce is a crucial aspect of your business, these new payment methods could make your offering more accessible to a wider audience.
Cryptocurrency is changing our economy
Cryptocurrencies have been having a huge impact on the world's economy for several years now. In 2023, however, expect worldwide user adoption of cryptocurrencies – and an increase in the number of services that you can purchase with them.
'Truly global' bitcoin adoption
'Truly global' bitcoin adoption could be a major element of the 2023 financial landscape. The increase in uptake for services such as Solana Pay and Bitcoin Lightning Network means that accepting commercial crypto payments is a viable option for many businesses. By increasing your number of payment channels, you could open your business up to an entirely new income stream.
AI can detect fraud
The increased application of AI is not a finance-specific trend, but, like many other industries, AI has plenty of exciting finance and business applications. For example, AI can already detect fraudulent business activities, which has afforded financial firms an additional level of security and peace of mind. In 2022, we saw the number of firms using AI in this way increase from 10% to 31%.
The recent improvement of conversational AI models, such as ChatGPT, shows exactly how helpful AI could be to a business's success in future years. ChatGPT already has the ability to write code or content – and though a human touch would improve the AI's content, it can be a great starting point or help you out in a tight situation.
Is the skills shortage set to continue?
The shortage of skilled workers is not specific to the UK and is a worldwide issue which seems set to continue in 2023. For example, 69% of global businesses reported a talent shortage in 2021 – a 34% increase compared to 2013.
With homes and businesses across the UK already feeling the squeeze from a seemingly imminent recession and present immigration policies preventing the influx of skilled migrant workers in key industries, you can expect this business trend to continue in 2023. If your business requires skilled workers, recruitment could be difficult in 2023; it may be worth considering apprenticeships as a long-term solution to this problem.
Glenn Henery, Sales Director at Anglo Scottish Asset Finance, comments: "Given the huge amount of uncertainty we face going into 2023, identifying current and future trends can be a great way to offset these fears. Through trending payment methods and operating practices like accepting crypto payment systems, businesses can put themselves in a great position to succeed in 2023."
Contributed by Anglo Scottish Asset Finance
Editor's Recommended Articles

Source By https://www.openaccessgovernment.org/finance-business-trends-2023-inflation-skills-shortage/151239/